"Highest Evers" – The Most Ridiculous Mountain Records
No, this isn't your roommate's story about that bong rip he took that one time in college.
There was a time when completing a trek in the mountains was an accomplishment in and of itself. Then there was a time when gaining summits, by any means, was the highest possible achievement. Then there was summiting sans oxygen, summiting solo, summiting as quickly as possible, linking summits back to back, and so on.
Now…. people are tackling other records.
Below are a few of mountaineering's firsts, including some in the works for the 2019 season. These "firsts" inhabit a large spectrum, from pompous and conceited to just plain weird. If you're planning something and it's not on here, write us a letter and drop it in a trash can. It'll get to us. No worries. We care.
A Social Media Summit
2011 saw the first tweet from the world's highest peak, sent by British mountain guide Kenton Cool with a Samsung Galaxy S II. In disappointing form, it amounted to a rather uninspiring, "Everest summit no 9! 1st tweet from the top of the world thanks to a weak 3G signal & the awesome Samsung Galaxy S2 handset!"
To be fair, he was standing on top of Everest, and I'm sitting at my laptop wearing Rick and Morty boxers drinking a RedBull at 2:00 am. I think it's pretty clear who's the badass here, Kenton.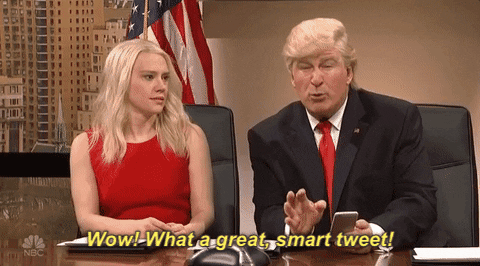 Organ Transplant
When a church organ was found in 2006 atop Scotland's Ben Nevis (4,418 foott), the highest mountain in the British Isles, people were baffled. That is until local man Kenny Campbell revealed he'd carried it up the peak back in 1971, as part of a stunt for charity. Campbell, who played "Scotland the Brave" on the organ at the top, is seemingly a veteran of carrying random items up Nevis, with a beer barrel and a plough also on his tick list.
On A Roll
My own personal favorite, in 2014 a man named Stuart Kettell spent four days pushing a brussels sprout up the Welsh peak Snowdon (3,560 feet), entirely with his nose in a bid to raise money for a cancer charity.
The challenge saw the 49-year-old go through 22 different brussels sprouts, and all the skin on his knees. Presumably, his nose didn't feel too good, either. A BBC article at the time quoted Kettell saying, "People think I'm mad, and I'm beginning to think it myself." Another of Kettell's money-raising ideas apparently saw him trap himself voluntarily inside a tiny box for a week.
High Class Dining
Last year, an ex-SAS officer, Neil Laughton, hosted the "World's Highest Dinner Party" on Everest's North Col at 23,031 feet. The stunt saw him and seven others (five men and two women) dine on miso soup, lamb tagine and a chocolate dessert, with champagne to boot. It also produced a host of cringe-worthy pictures of men force-grinning wearing suits in sub-zero temperatures.
Though like many others this "world's highest" too was performed for charity, it's unclear how much the stunt itself cost in the first place. Laughton has previously journeyed in a flying car across the Sahara and also played the world's most boring sport (cricket) at the South Pole.
Alpine Canine
In November 2018, a stray known as Mera became the first dog to reach the summit of a 7,000 meter peak, Baruntse (23,389 feet), just south of Everest. Mera, reportedly a Tibetan mastiff and Himalayan sheepdog cross, attached herself to the team, sharing a tent with expedition leader Don Wargowsky for three weeks, and made the summit entirely au-natural, in windchill of minus 20 degrees Fahrenheit.
Despite high winds and typically treacherous conditions, including an open bivy for two nights at Camp 1, Mera (now named Baru after her summit) completed the climb almost entirely unaided, save for a brief stint clipped in to fixed line.
---
Upcoming "Highest Evers"
High Altitude Tackles
The "LMAX Exchange Everest Rugby Challenge" is planning the "highest ever rugby match," but no, unfortunately it doesn't involve cannabis, just the good ol' Mt. E.
Two rugby teams are planning to trek to Everest Base Camp in April, with the goal of playing two matches at 21,325 feet. The rugby players are playing the games for—yep, you guessed it, charity. The event is slated as a promotion for Wooden Spoon charity, a U.K.-based organization that helps kids with disabilities via rugby. The teams hope to raise £200,000 with their matches.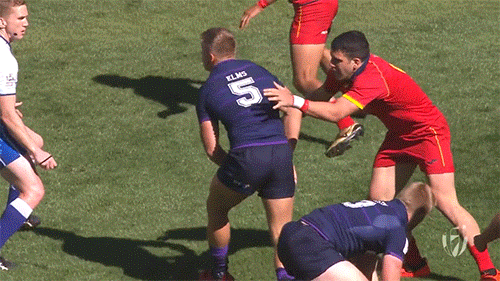 High Altitude Slapshots
(Wait, do they do that in field hockey?)
Apparently as a direct response to the rugby players, a team of field hockey players plan to play the "highest ever field hockey match" this July near Annapurna, in Nepal, at 17,060 feet, this July. The proposed match is for a charity called Hockey for Heroes, another U.K. organization, this one focused on assisting the families of soldiers killed in action. The players also plan to provide local clinics and deliver hockey equipment while in country.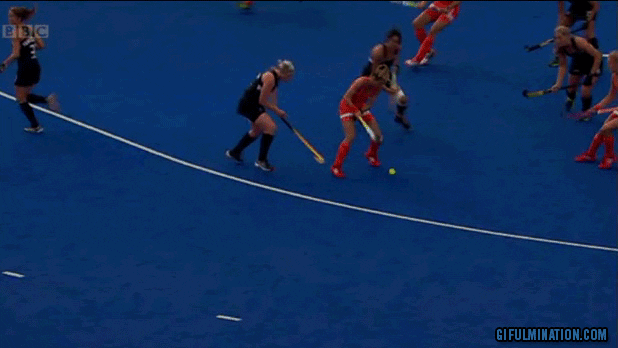 ---